Gourmet blends
Omkafè gourmet blends are the result of our artisans' experience and expertise. The highest expression of coffee roasting. A range with a rich and refined taste inspired by precious gems. Unique, heavenly blends that result from Omkafè's accurate selection of raw materials.
The exquisite taste of excellence
Our Gourmet blends are the result of long research and accurate selection. They release the aroma of Italy's best espresso. Our 4 Gourmet blends are inspired by the purity of precious gems and metals. Each one of them features unique and evocative flavours. Discover the Gourmet range with Diamante, Platino, Oro, and Perla. The highest expression of Italian Espresso coffee.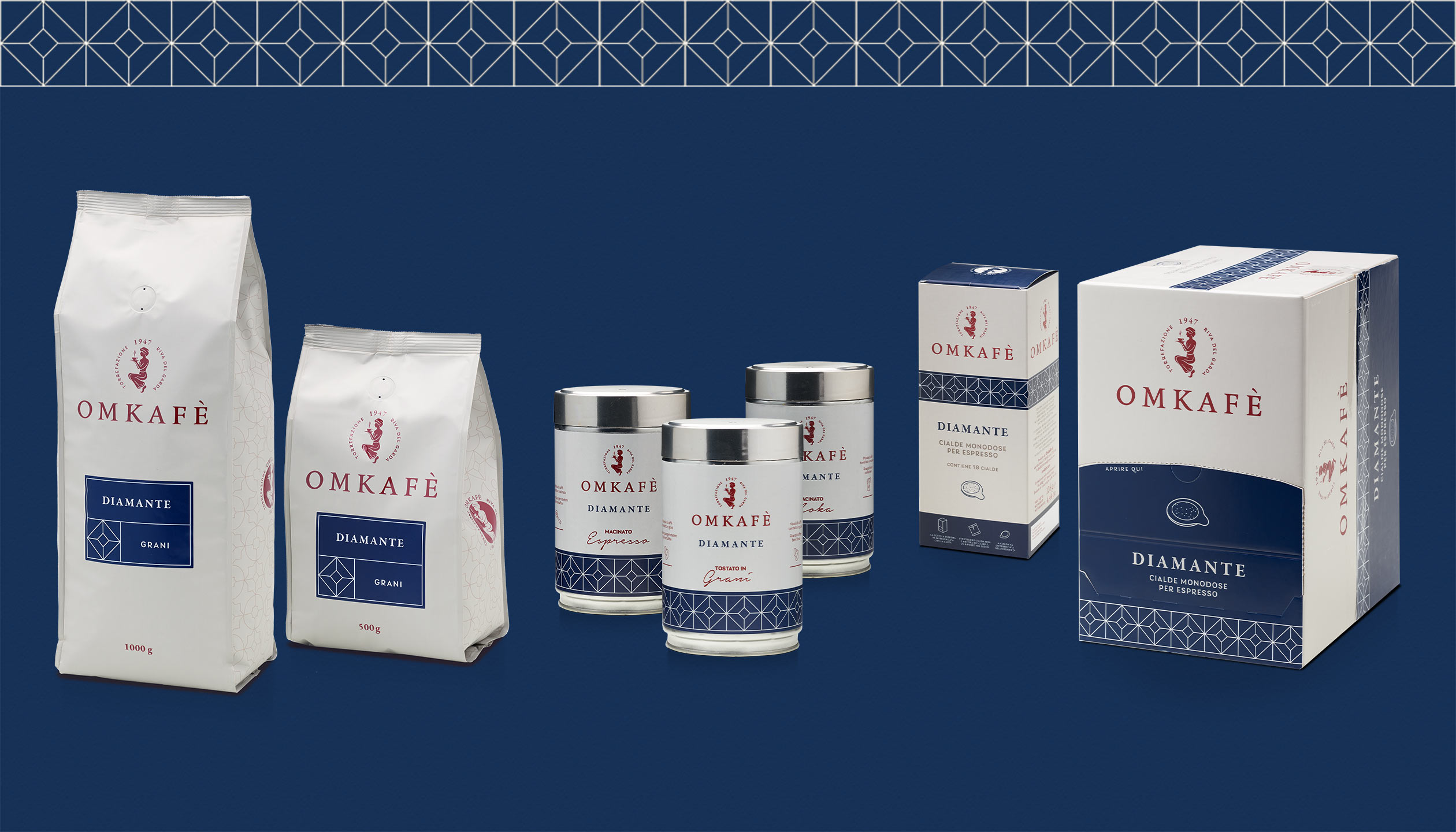 Diamante
Diamante is Omkafè's flagship, the blend that encloses the world's best origin coffee.
1 kg bag
500 g bag
250 g can

Single serve 18/150 pieces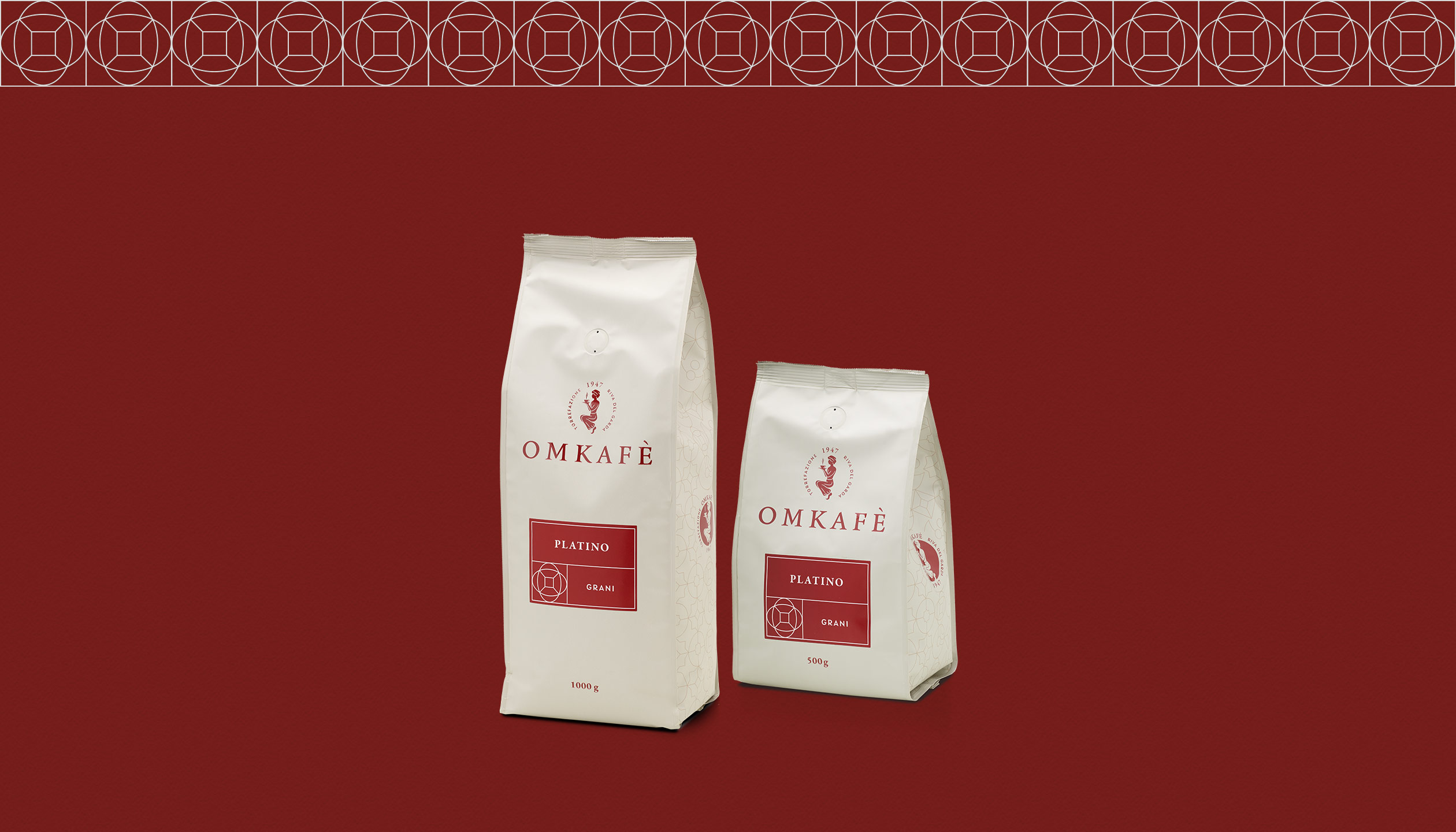 Platino
A superior blend for those who love an elegant espresso with a velvety aftertaste. With notes of milk chocolate, dry apricot and honey, this blend combines aroma with softness.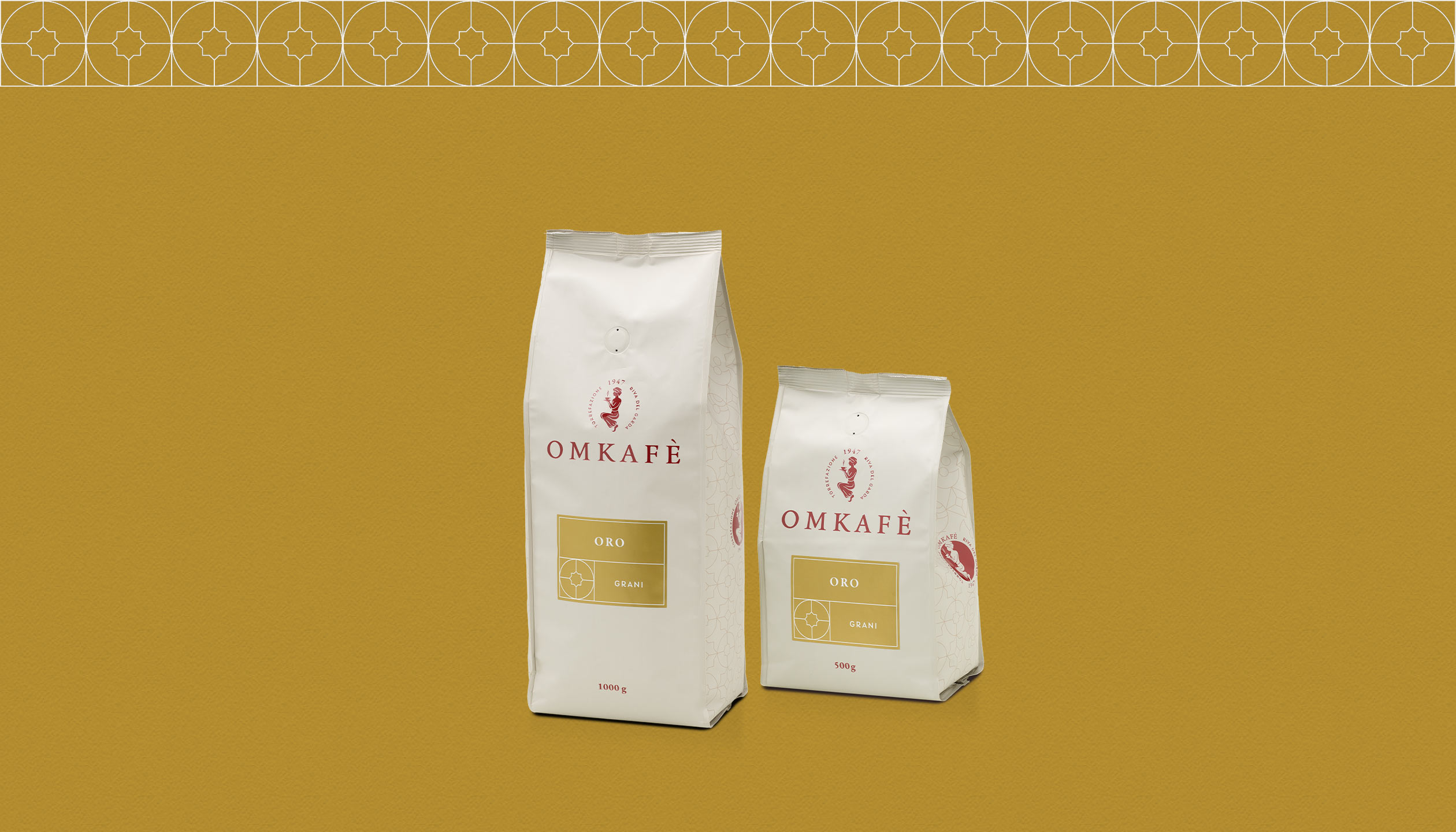 Oro
An aromatic and elegant blend with notes of cocoa and hazelnuts. Excellent coffee beans from Uganda, India and Brazil, a balanced mix of Arabica and Robusta coffee where taste and mellowness meet.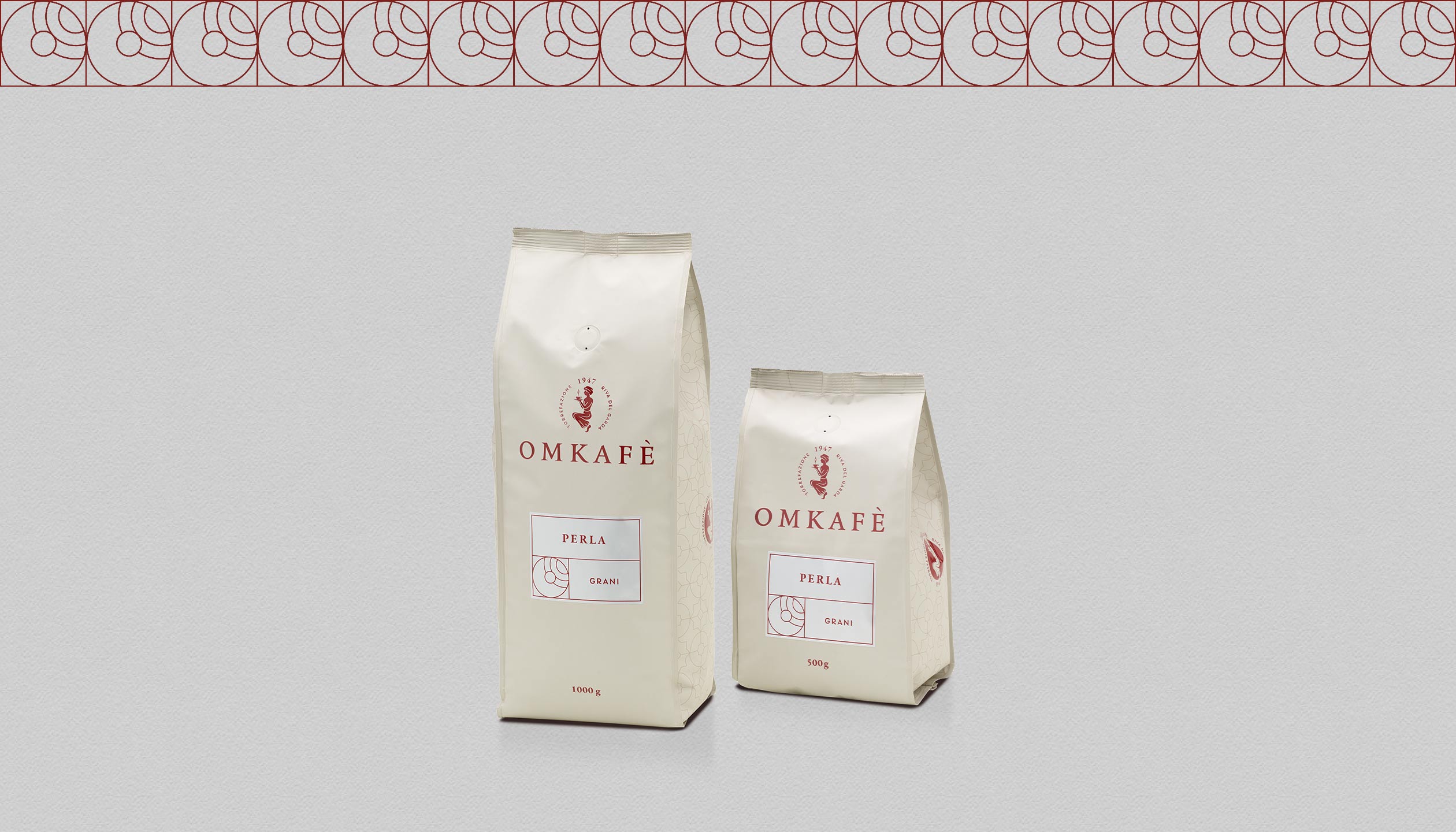 Perla
A bold blend with vibrant notes of cocoa and bitter almonds to explore new and intense aromatic notes.